Ueda city, Nagano ⑫ ― In Yanagi-machi, Kura-ya ―
Ueda city, Nagano ⑫ ― In Yanagi-machi, Kura-ya ―
Thank you for seeing this blog.
Last time I introduced a restaurant in Yanagi-machi, and this time will do it.
Last time we talked about "Oh-nishi", soba restaurant. Before we got to 'Ohnishi', there was another restaurant I wanted to introduce.
The restaurant is "Kura-ya".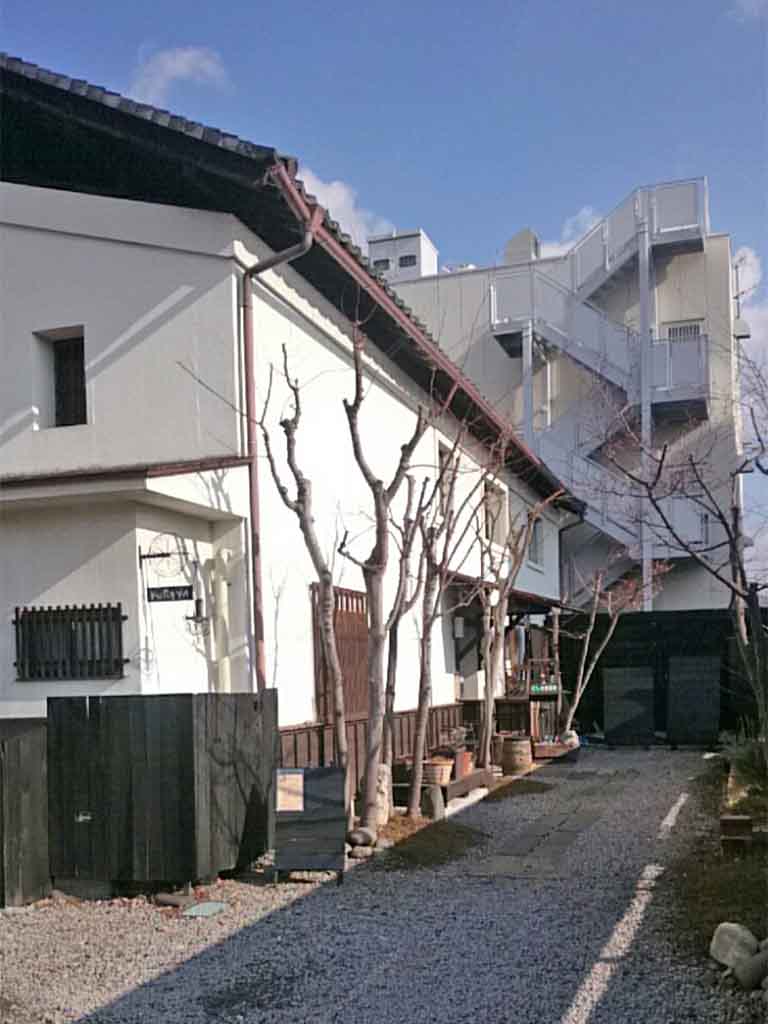 As you can see in this picture, it is a warehouse and does not face the street directly.
This menu is placed on the street.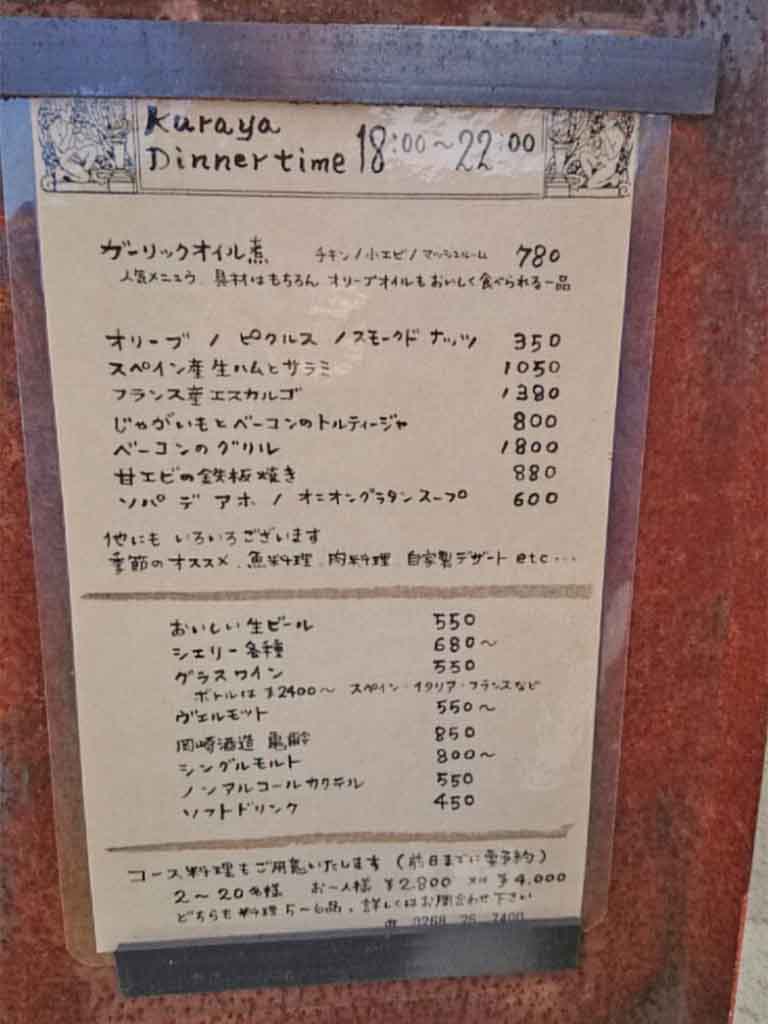 This restaurant serve Southern European cuisine.
From the top of the menu, you can see "Okazaki Shuzou Kirei". Yes, this restaurant serve Southern European cuisine, and serve Nihonshu, sake.
As Japanese cuisine restaurant that serve wine is not so rare, but maybe I should say the opposite, I do not frequently see sake in French or Italian restaurant.
As an comic said, after all, for Japanese, Nihonshu, sake, is most suitable for seafood.
I, lover of Nihonshu, would like to be able to drink sake even at shops where Japanese food is not main like this restaurant.
If so, we can increase the number of choices when going to a restaurant.
According to the investigation of this site, "PIZZA SALVATORE CUOMO & BAR Shinjuku" in Shinjuku and "Bistro Ten Stands" in Azabu-Juban are not Japanese food restaurant, where you can drink sake.
Especially, "PIZZA SALVATORE CUOMO & BAR Shinjuku" is actively trying to introduce "Wa", what is Japanese, such as sake, so it is looking forward to the future.
By the way Kura-ya is not included in the data of this site.
I can confirm that "Kirei" is listed in the menu, but I can't know the details such as "Junmai" or "Junmai-Ginjou".
In such a case, on this site, I will look at the shop's HP etc. to find out what item it is.
Unfortunately I can't find out even if I see Kura-ya's HP, and it was not open on this day because it was new year holiday, I could not confirm it by entering the store, so we are forced to not post it in the database.
I would like to post it when I enter the store and confirm it or be received the information by someone visit it.







Comment (0)