Ueda city, Nagano ② ―Walking on the bottom of moat―
Ueda city, Nagano ② ―Walking on the bottom of moat―
Thank you for seeing the blog.
The second one is about visiting Ueda castle.
Well, park your car in the parking lot and head for Ueda Castle. As I walked the road that I had traveled back and forth, there was a staircase that I could get down to Karabori, which is a moat not filled with water. I entered the castle from the bottom of the moat, although I have been to some castles before, but I have not tried it before, so I tried it off.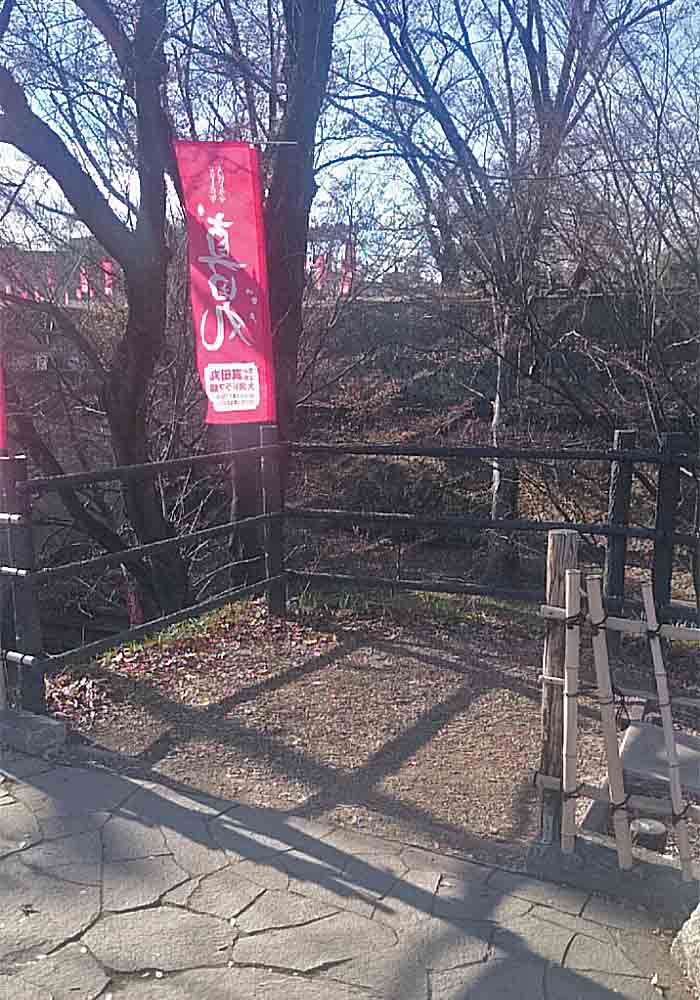 While passing by tourists, I will move Karabori towards the south. Beside the side there are fine trees. In the cherry blossom season, I thought, I can see a lot of the petals dance in the wind beautifully. I went forwards with thinking that, the "Ninomaru Bridge" is coming. Lift through the bridge while looking up at the bridge. It is the first time to pass under the bridge at the castle.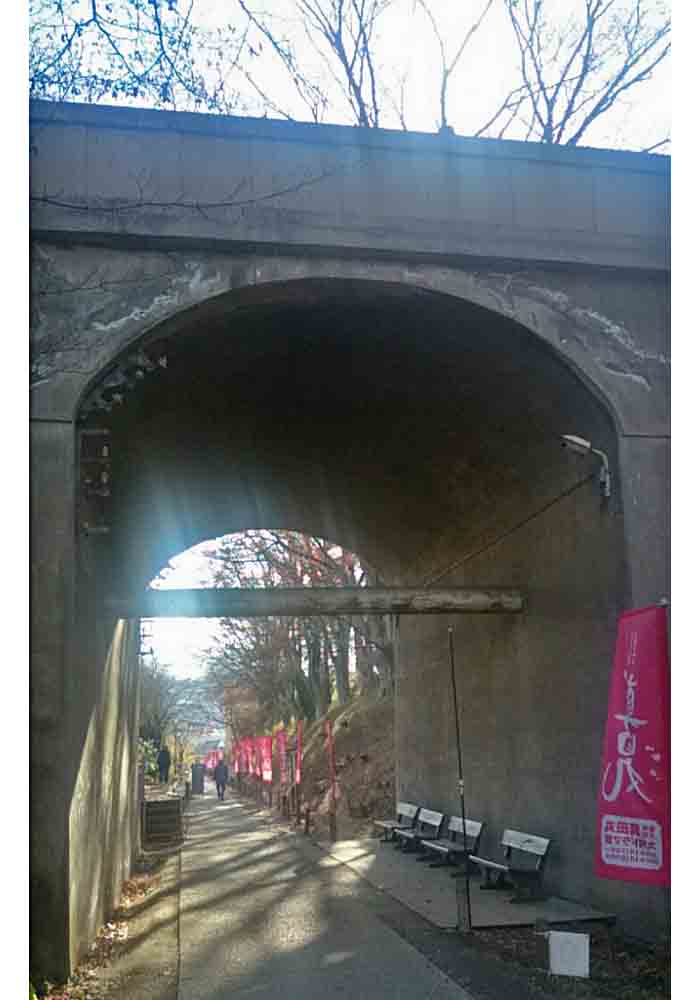 Go through under the bridge and proceed to the end, Ireached the residential area.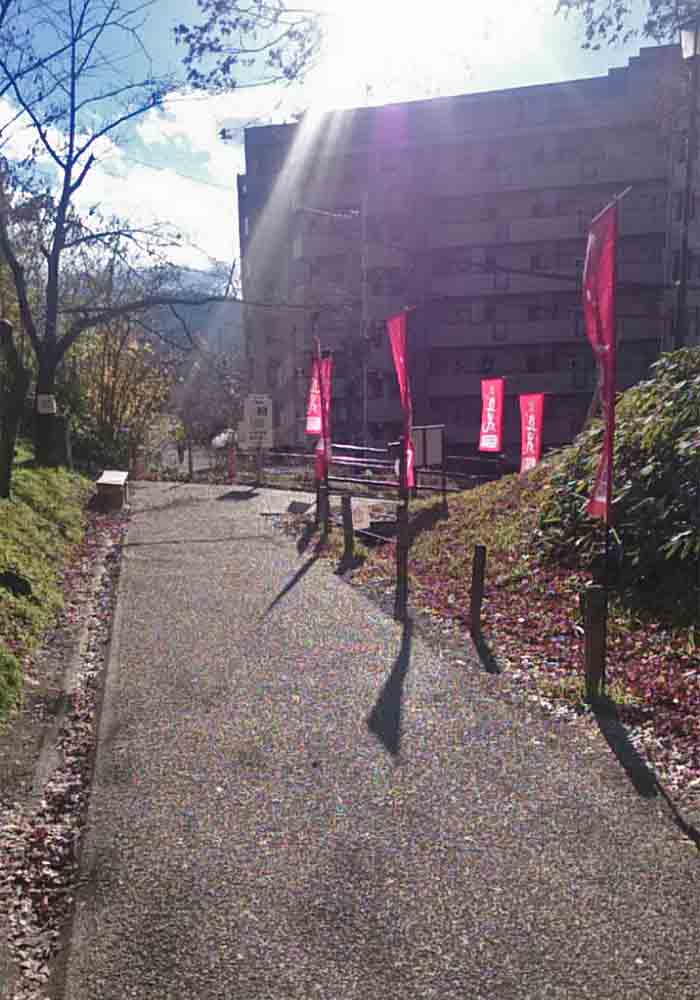 The Chikumagawa River had flowed here in the past, but now it is running about 1 km south, there is Ueda station, commercial areas and residential areas in the meantime, so I can not imagine very much. However, looking up at the castle I can see a vertical cliff, certainly it makes me think that the Chikuma River might have been flowing in the past.
In the second Ueda battle where Sanada Yukimura fought, this southern side seems to be the place with the highest defense power in the castle, but when you look at this cliff youthink it is right. However, if it goes on for a while, reflecting the lapse of time and peace lasting, we can see a gentle slope that is likely to climb on foot to a certain extent. Nevertheless, Ishigaki, wall made by stones, still remains, which is not the time of the Sanada family era, but when I look up, I can admire that I was able to make such awesome things in the past. This picture is a picture I looked up at "Nishi-Yagura", building in the west, from where I was once called "Amagafuchi", which is now a parking lot and a boardwalk. It is difficult to make you have image with this picture^^;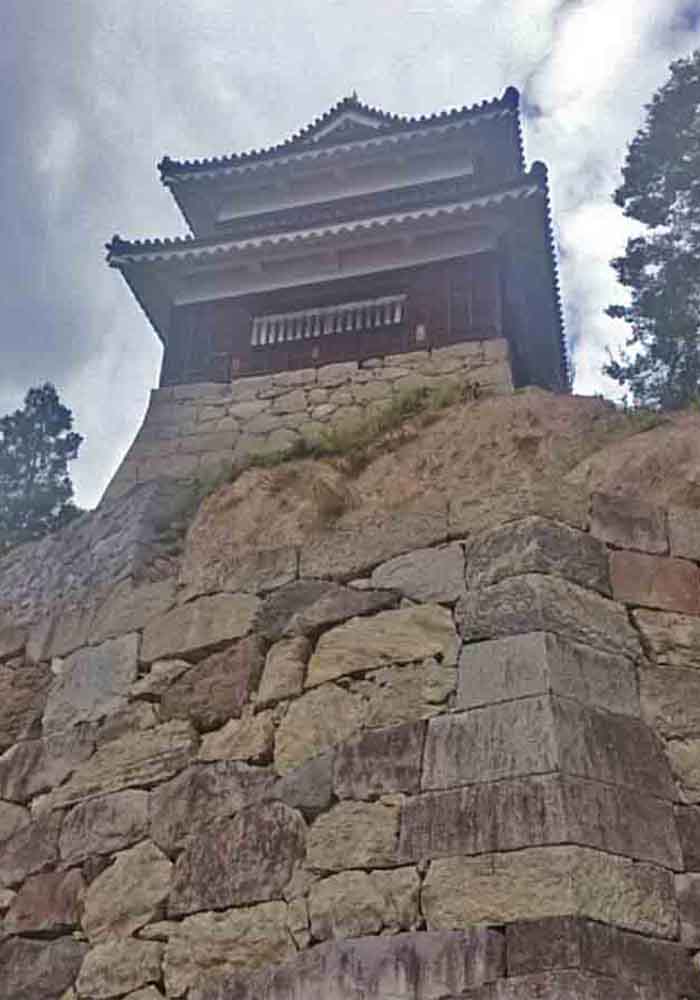 Comment (0)