Ueda city, Nagano ⑥ ― to the Ninomaru Bridge ―
Ueda city, Nagano ⑥ ― to the Ninomaru Bridge ―
Thank you for those who are also looking at the blog.
Today is only 1/365 for Christmas Eve.
The administrator is not "Reajyu", which means the person who have no money, steady, friends, and happiness, but the world is shining brightly.
Since it is only 1/365 days, I will normally write blogs (tears)
Last time, I passed from the western corner tower in front of Sanada Shrine and would walk towards the Tower in the east. This time, it starts with the east gate.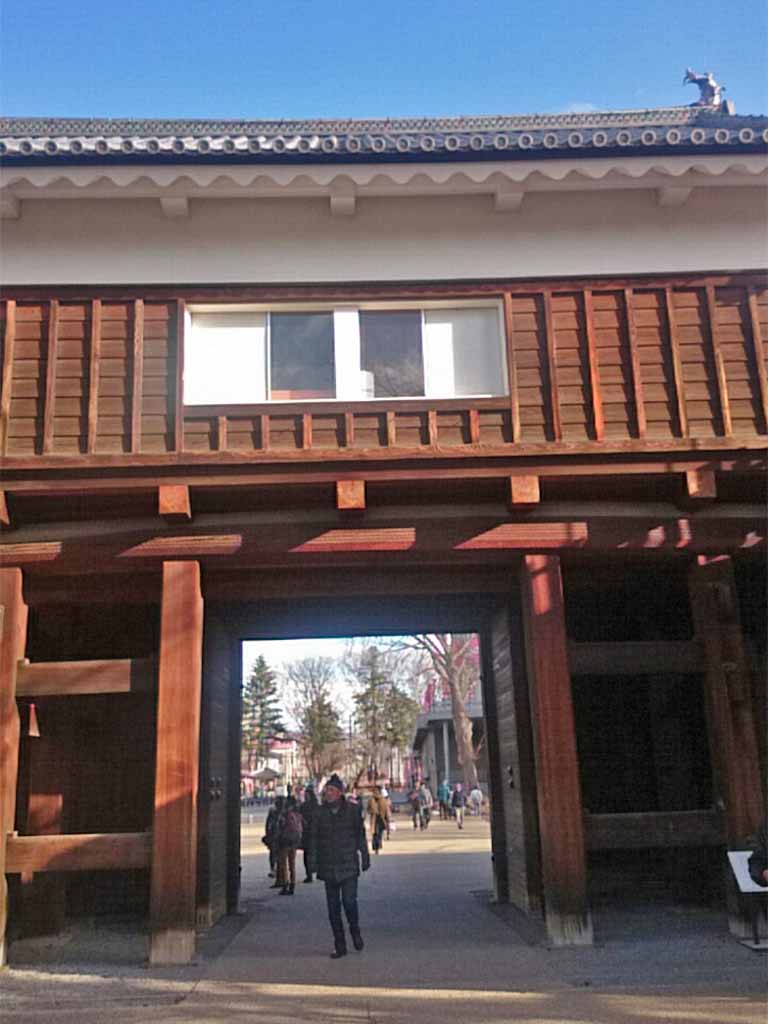 This is the east gate, but … well … It is a boring image unless a tower is on the left and right.
Walking through this gate and looking from Ninomaru, it will look like this.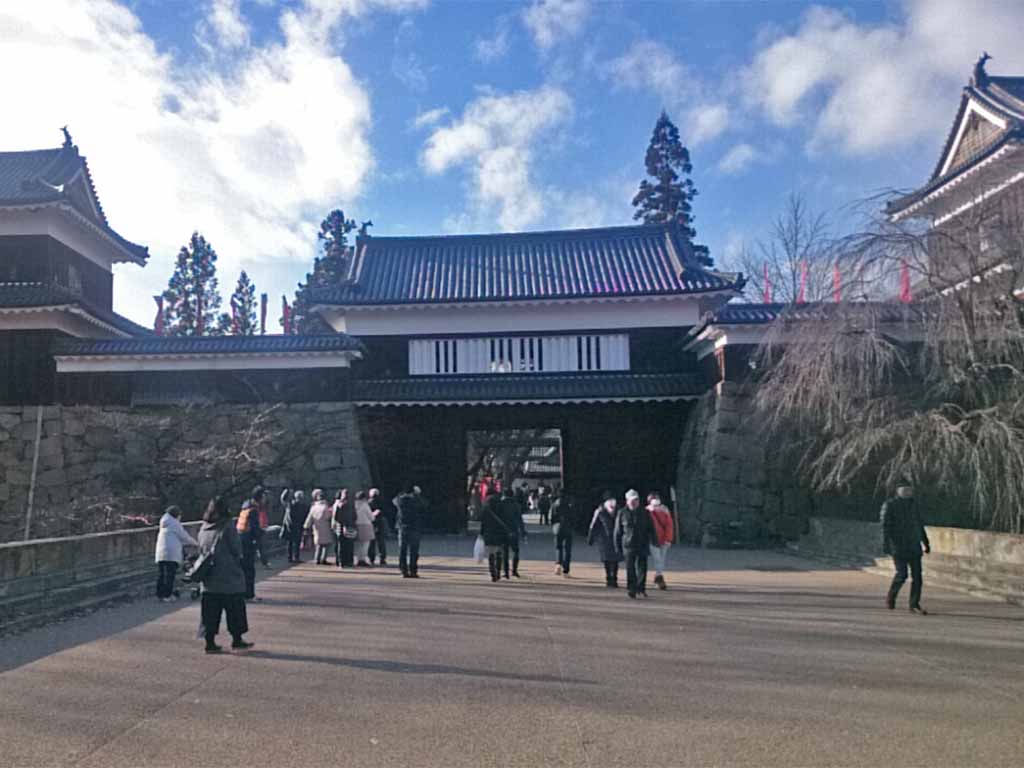 The tower on the northern side has run out from this picture, but it is a gate sandwiched between the north and south oars.
In the stone wall that is the foundation of this northern oar, there is a big stone called "Sanada stone."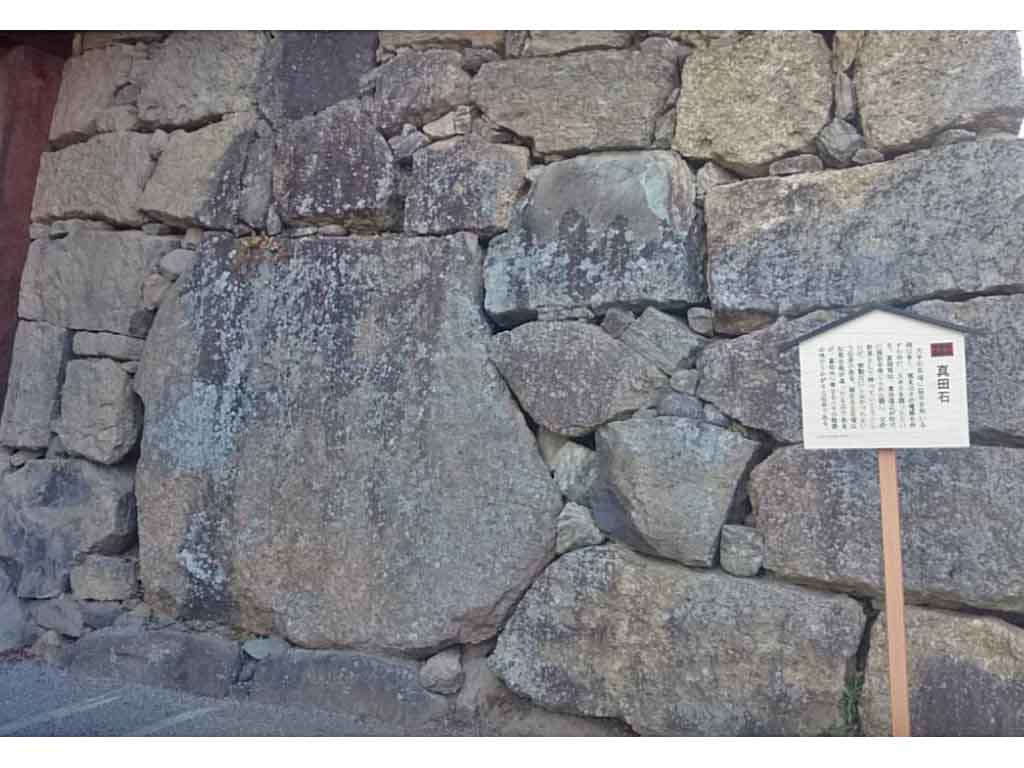 In the photograph it is not visible, there is the rebuilt bidder and it said,
"There are many examples of using megaliths in major stone walls, and the castle lords competed in size to show their authority.
Sanada stone has an anecdote that Nobunyuki Sanada, When he was ordered to transfer to Matsushiro, tried to take the stone as his father's keeper, but he couldn't make it transfer.
The Ishigaki, stone wall, which is built by Tadamasa Sengoku, but it is written that the tradition shows that people has affectionate affections to Sanada family. "
Many of the episodes seem to have been made later, like this one.
But the episode may have been true, and in any case, there is no definitive evidence to deny it, so I imagine Nobuyuki Sanada shedding tears in front of this stone.
Maybe it is good, isn't it?
when I visited in October, a man who attached armor of Sanada Yukimura responded to the commemorative photograph.
In December, I went there a little earlier than that time, but Mr. Yukimura was not there.
When going further to the east, there were places where the stalls were lined up.
In October it was full of people, but in December it was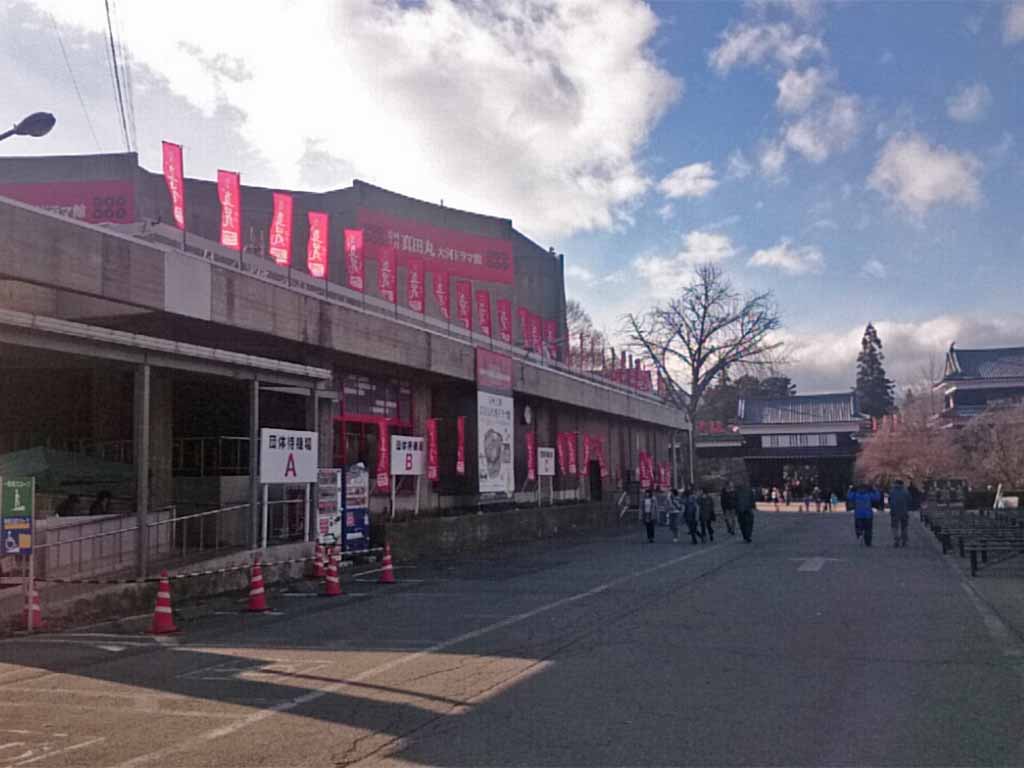 Is it that tourists can not eat or drink outside because it's cold?
Added to this, there is a thing called "Taiga drama museum" opposite this stall, there seems to be an interesting exhibition using VR, but because of time, it is through.
As I forgot to mention, going through the gates, there is Ninomaru.
As you walk down this Ninomaru to the east, you can see the sign of the Koguchi leading to the "Ninomaru Bridge".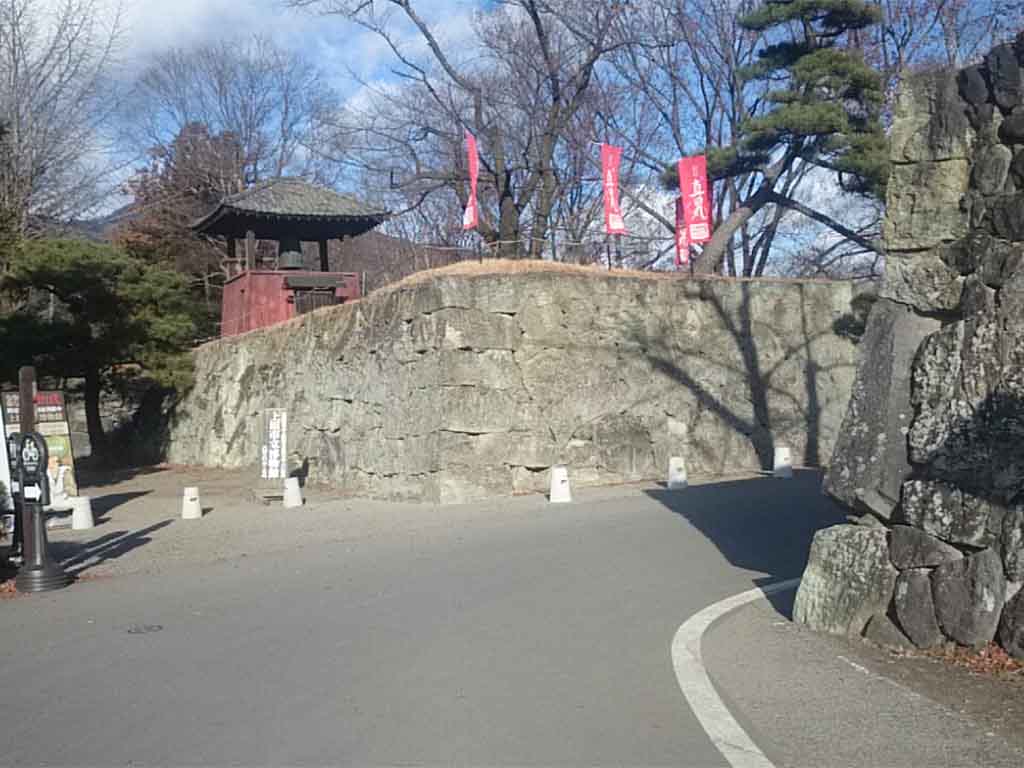 The red building on the stone wall is a bell tower.
This bell seems to be visible for the first time in the literature in 1677, probably it seemed to exist from before.
However, it was taken by the military during the World War 2, and it seems that only the bell tower stood for a long time since then.
In 1972 founds were contributed by all Ueda citizens, and the bell was reproduced and attached to the tower.
The bell was named "Peace Bell".
It is a bell with a wish to make this bell never lost due to war again.
When passing through Ishigaki in the picture of the stone wall earlier, I appeared on the "Ninomaru Bridge".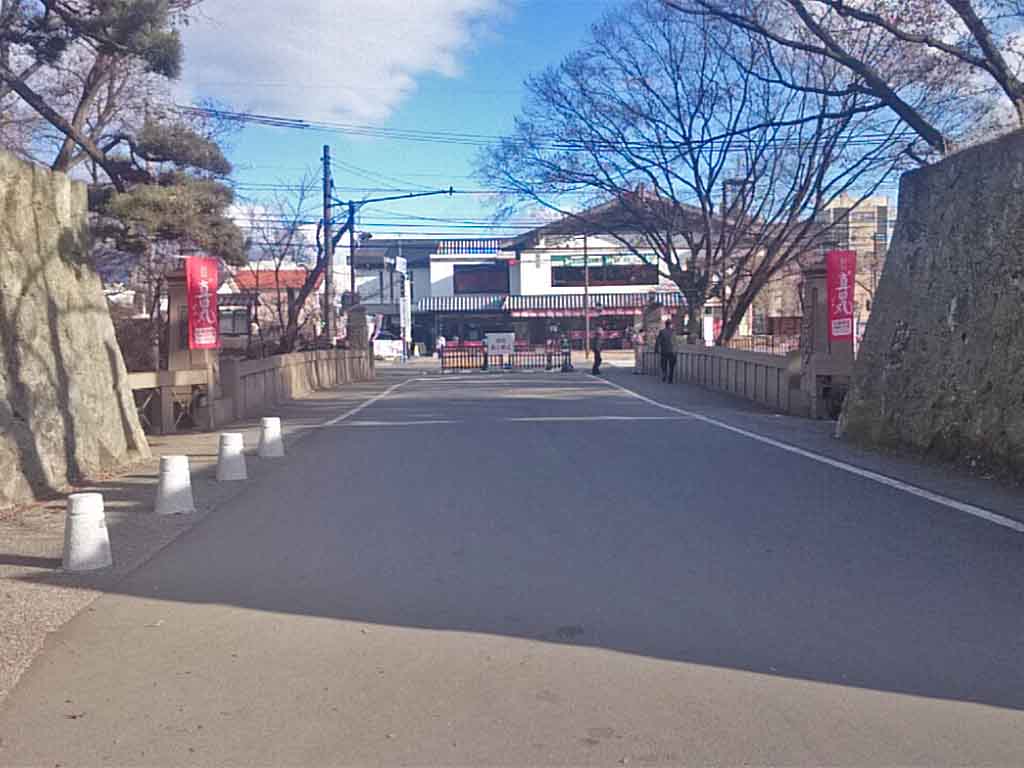 In "Ueda city sightseeing hall" that looks to the front is in there, there is a cavalry warrior statue of Yukimura Sanada.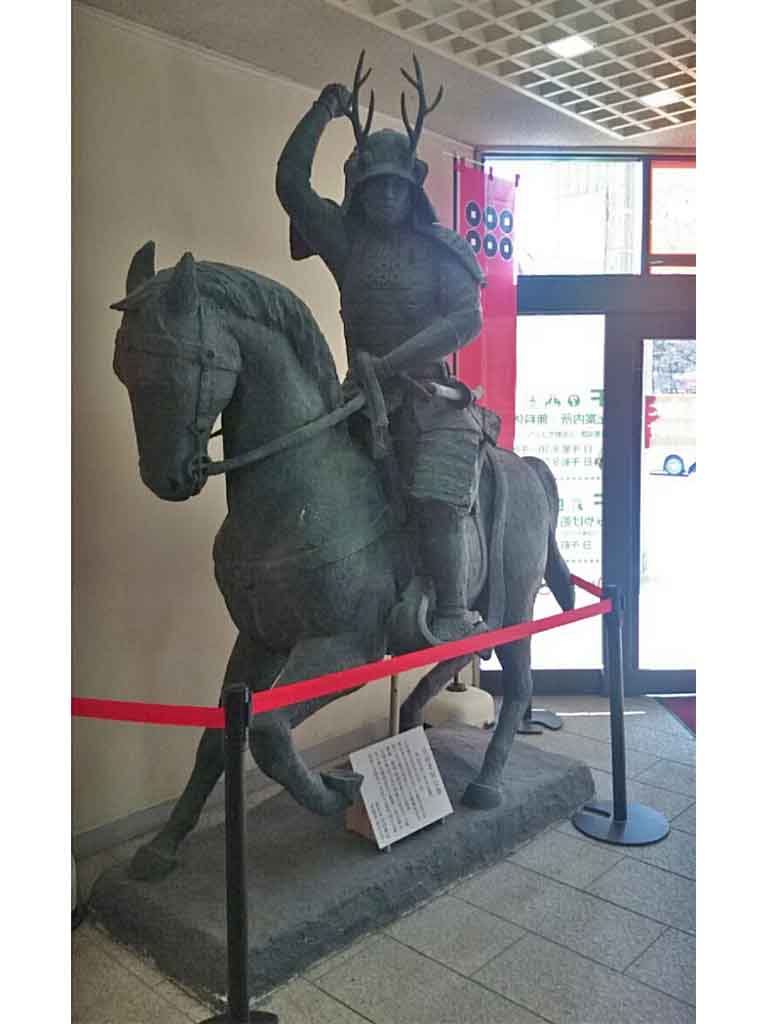 At last I came back to the place in photo on Ueda's first blog.
Ninomaru at Ueda Castle also spreads to the north, but there are not many people who is wandering there.
Added to this, the northern space is a park and there are zoo.
In the meantime, there are still remains of such stone walls.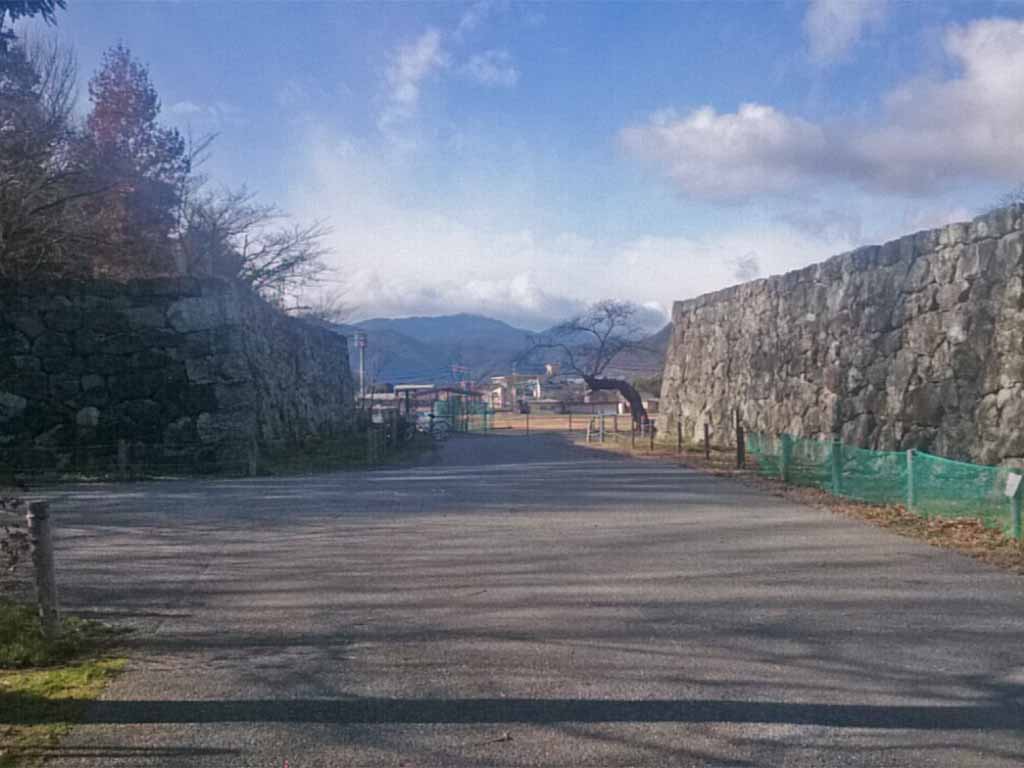 Anyway I wrote up all the wandering in Ueda castle ruin".
Next time I will write about downtown in Ueda.







Comment (0)